Our Mission


To enable a fairer credit experience, by increasing the trust between lenders and borrowers.
Our Vision


To become world leading in credit pairing lenders and borrowers, using next generation technologies.
About Us
FAIRTILE is envisioned by pragmatic dreamers with deep experience in the fields of IT, multi industry retail credit, semantic and psychometric studies and management consulting.
We have a passion for our clients but most of all our clients' clients who need to be served best in order to achieve real results. We have a pragmatic drive for solving real life problems and making them easily executable at a commercial level. We rally clients with our infectious energy, to make change stick.
Our executives follow a line of people who have steered Financial Services, Information Management and Data Science from the 20th century into the 21st.
We balance challenging status-quo and co-creating with our clients. We aim at building the internal capabilities required for clients to create repeatable results. We enjoy what we do and laugh a lot... mostly at ourselves. 
It feels different to work with us.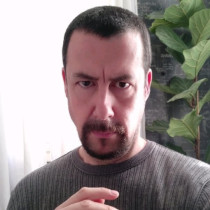 Cristiano Motto
Co-Founder
Nominated in the Top 30 FinTech Influencers in Italy. Angel & Advisors of top FinTech and InsurTech Startups in Europe. Extensive and worldwide experience with over 15 years in Banking working in Digital, Innovation, Information Management, Finance, Risk, Marketing and Technology. Growth-oriented Lean Six Sigma professional with a strong sense of Purpose and Mission.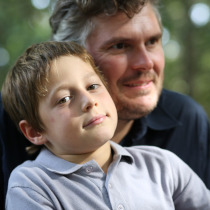 Guido Ferrari
Co-Founder
FCCA and MBA 20+ years in Mgt Consulting, Financial Mgt multi sector and Start up nurturing. Harvested change as a positive driver in a multiple business and thriving to promote change to credit risk management unlocking the value of unstructured data. Out of work I am a family man who enjoys wine tasting and motorbikes, not at the same time.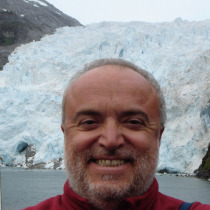 Corrado Giannasca
Co-Founder
Corrado has spent 30+ years as manager, director and consultant in the retail credit industry, pioneering the introduction of credit scoring and data driven decisioning in Italy. Working on credit processes re-engineering and optimization both in traditional and innovative financial companies applying a holistic and multi-disciplinary approach. As soon as I can, reading and traveling.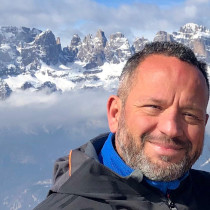 Giuseppe Riccardi
Co-Founder
Professor and Scientific Advisor. +25 years of research and development of what is now known as AI at-large technology. Spent his professional life in USA and Italy. His students are top researchers engaged in international research projects at the frontier of human language technology and conversational AI. He consults and advices startups and large corporations from different industry sectors on what to fix now and what is going to be next in the core technology, process and product roadmap.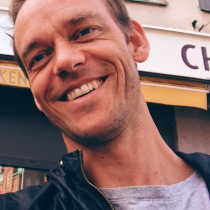 Olle Ahnve
CMO, Co-Founder
+15 years in strategic marketing, communications and digital. Co-founded the first neo-bank start-up in the Nordics as CMO. Spent five years as digital strategy lead at Swedish world leading telco Ericsson. Before then did strategic and creative marketing and branding consultancy for major B2C and B2B brands. Away from work I play basketball and football, and try to find as much time as possible for mountain biking and trail running.
Partners
FAIRTILE has a bold, ambitious and totally awesome vision for the future of Credit, and are looking for Partners that share this Vision. If you have a passion for making things better and an open mind, then please get contact us and let's discuss how to create a successful partnership.
Investors
FAIRTILE is an early stage company with the goal to accelerate our time to market, for this we are seeking seed investment. We have a bold vision, we need investors who shares our vision and passion to make a significant difference in the Credit FinTech arena.
Associates
FAIRTILE appreciates and rewards hard work. You've got ideas? Let's hear them. You're ambitious? So are we. We're informal, passionate, playful and determined to shake things up. We're the future of Credit, and you could be the future of FAIRTILE.
---
Media