Enabling a world
where credit is fair
We increase the trust between lenders and borrowers, and help create a better credit experience using world class intelligence and automation technologies.
Find out more
OUR SOLUTIONS
Discover our unique modular solutions and start realizing you potential
Lenders are under pressure to both comply with regulation and maximize profitability, and need new ways to support their digital transformation and reshape their business model. We support lenders in their digital journey across the entire credit value chain, leveraging millions of data points to uncover real-time intelligence and automation, at scale.
How it Works
Next Generation Technology
We embed AI capabilities in our solutions to deliver intelligent and automated technologies that help boost productivity and unlock new possibilities. From machine learning, to computer vision, to natural language processing, to forecasting and optimization, our AI technologies support diverse deployment strategies and scale to meet changing business needs.
Digital Footprints
By 2020, more than seven billion people and businesses will be connected to the Internet through more than 50 billion devices. With people, businesses and things communicating, transacting, and even negotiating with each other, a new paradigm comes into being - the Data Economy.
Human Science
Our algorithms thus go beyond the traditional, mono-disciplinary approach in understanding human behaviors. They area genuinely interdisciplinary solution that combines decision science, psychology, anthropology and sociology in all their different facets.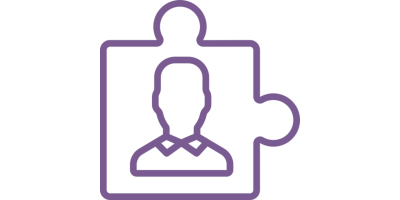 Artificial Intelligence
For the first time in our history, it is possible for machines to learn from experience and penetrate the complexity of data to identify associations. natural language processing, computer vision, speech recognition, machine learning and artificial intelligence have moved from experimental concepts to potential business disruptors.
Our results speak for themselves
The Fairtile Team
We are a group of people from the worlds of Financial Services, Information Management and Data Science who have realized that unlocking the value of data can make the credit experience fairer for both lenders and borrowers.
Read more
What is coming next
Future borrower services that we are working on
1.7 billion of the world's adult population is still unbanked according to the World Bank. They urgently need new solutions to be financially included. At the same time, the growing number of digital natives have lifestyles and needs that require new business models. The solution to both challenges is to make use of the power of all data being generated by the connected society.


Expecto
Your social network for credit
Expecto is the first social network for credit, helping borrowers proactively build their creditworthiness to access or get better rates and Credit. Our platform is empowering, inclusive, disruptive and human centric. Expecto is a dynamic ecosystem of productive people who participate with a purpose to achieve mutually beneficial goals and enable a new digital approach to Credit.


Dipseity
Your digital ipseity application
80% of our life is now encoded in digital streams. The cloud of digital data points that we are generating, surrounds us and represents our narrative. Dipseity makes it easy to connect our data from the apps and services we already use and monetize them within a secure and encrypted transactional system to access products and services, obtain better conditions, get discounts and much more.


Debbie
The virtual assistant for debt
With a major part of our life in debt, arrears and financial issues are common events. We understand people fall behind on bills sometimes, but we don't think that should affect how they're treated. Debbie is a virtual assistant that helps you determine the best way to approach your situation and provide you with the best debt counseling service to reduce debt through debt management programs.
Address UK HQ
59-60 Russell Square
London WC1B 4HP
Phone
+44 (0)203 3369 3370
Email